Class War mob attacks hipster cafe in East End twat-off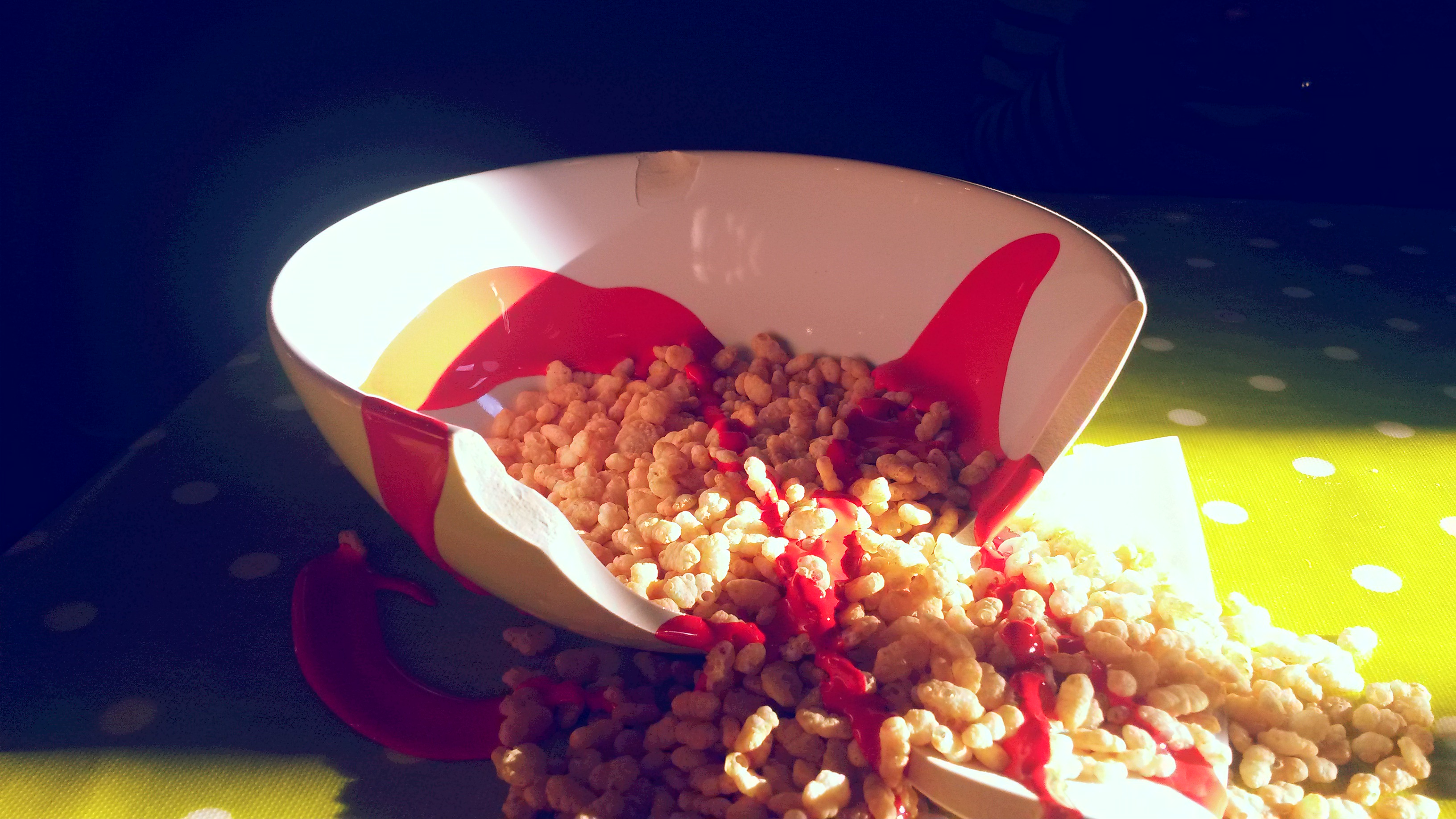 Much-hyped Shoreditch breakfast cereal eatery Cereal Killer Cafe has been attacked by a baying mob of Class War anti-gentrification activists, in a night of violence and mayhem that left independent observers struggling to identify which side were the biggest arseholes.
Class War activist Dave Corbyn was unrepentant. "Communities of artists and activists have lived in the area for generations, tracing their roots back to the first Huguenot graffiti collectives of the 1700s. But now gentrification is socially cleansing local people out of the East End," the privately-educated far-left activist told us from his parents' house in Richmond.
"Real social change has only ever been achieved by radical direct action," he added. "Only through pointless sloganeering, mindless violence and spray painting anarchy signs on branches of Pret will we ever achieve a just society."
The cafe's proprietors, meanwhile, were struggling to understand the hostility. "Why attack a small independent business that's simply meeting a local demand for £3.50 bowls of Coco Pops delivered in an environment of tiresome and meaningless irony?" Cereal Killer owner Dave Hoxton-Twat asked as he surveyed the damage to his property.
As the clean-up continued on Sunday morning, some onlookers expressed surprise at the violence directed against the cafe. "Sure, hipsters are annoying," one woman said. "But they're hardly the greatest villains in all this. Why not go after the banks, or the big faceless corporations, or asylum seekers?"
"Actually," she added, "why not go after the fucking hipsters. Stupid beardy wankers. Kill them all."