Iain Duncan Smith wins Celebrity Hunted after 30 minutes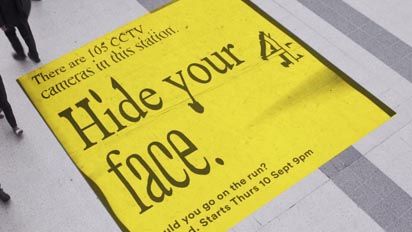 Work and Pensions minister Iain Duncan Smith has won the celebrity edition of Channel 4's on-the-run reality show Hunted just half an hour into the one-month challenge, after the programme's security experts pronounced him unfindable.
"It was a remarkable performance," former MI6 operative Dave Snoopers-Charter told us. "We looked under his bed and behind the sofa, and turned up nothing. At that point we decided to call the search off, with the support of Mr Duncan Smith's family and colleagues."
A man claiming to be Mr Duncan Smith and bearing an uncanny resemblance to him later surfaced. However, the man was dismissed as an imposter by the ministers' friends and colleagues, despite presenting what appeared to be genuine credentials, including a passport, biometric security pass and a positive DNA sample. "We must reluctantly conclude that Iain simply doesn't want to be found," an ashen-faced Chancellor George Osborne told assembled media.
Experts believe Mr Duncan Smith may have been using his ministerial job as cover to perfect his disappearing act over recent months. Journalists seeking an explanation of why his flagship Universal Credit policy had descended into shambles, why his department had published dishonest material about benefits sanctions, or how he could sleep at night while his policies drove millions deeper into poverty would frequently find the minister impossible to find.
"We thought he was just an incompetent twat who didn't like being held to account by the fourth estate," one commented. "Turns out he was playing a much cannier game."