Local man loses hopes and dreams, gains Allen keys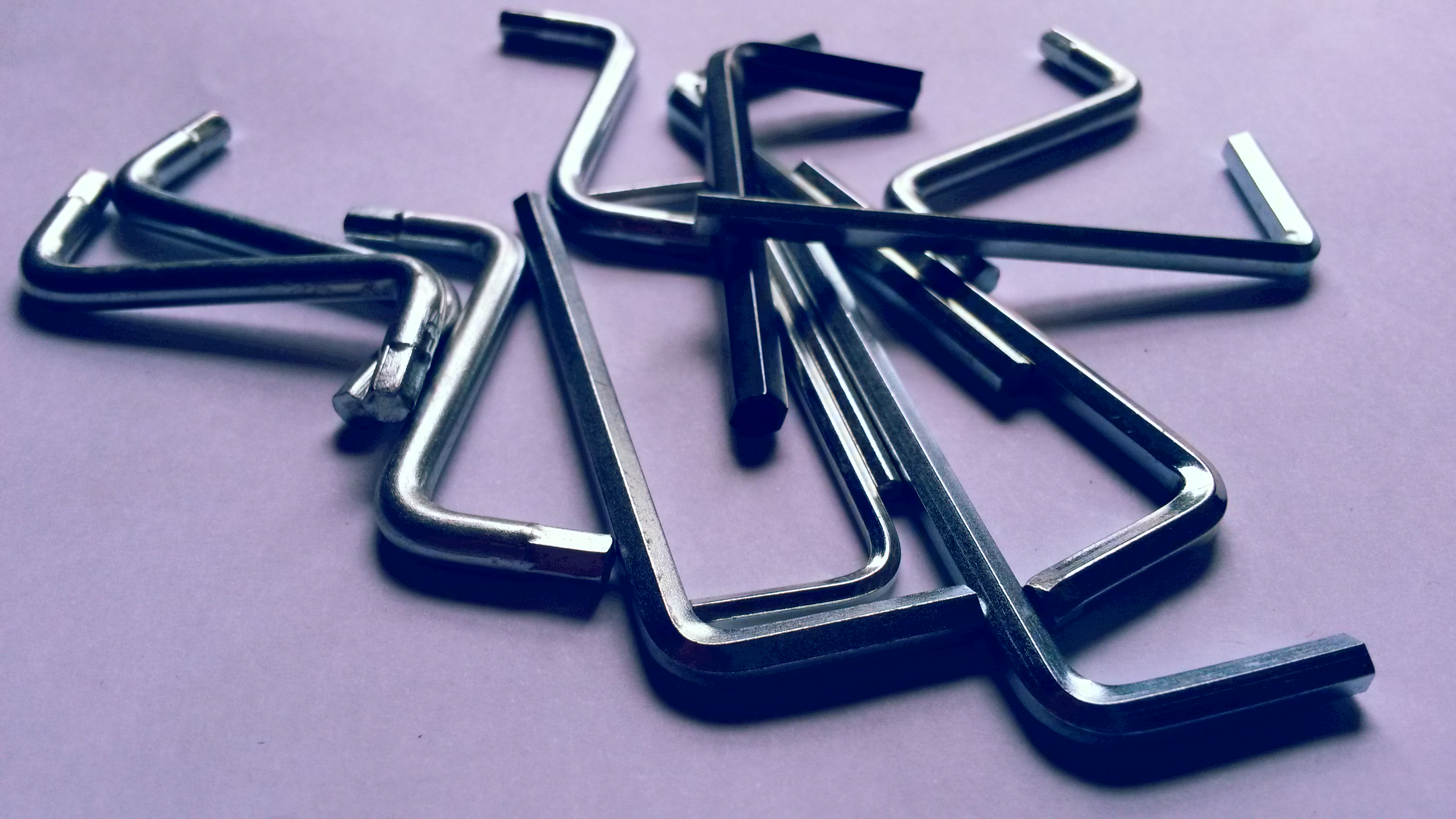 South East London resident Dave Loman today acknowledged that he had realised few of the hopes and dreams that fired his imagination as a young man. However, he had managed to accumulate seventeen Allen keys in a diverse range of colours, styles and gauges, which he viewed as something of a consolation.
Mr Loman first started accumulating the hexagonally cross-sectioned screw-tightening equipment in the late 1990s and early 2000s. "My then girlfriend and I used this one to assemble a Billy bookcase in our first flat together," he told us, fingering the steel key wistfully. "Putting our books together on the shelf was like a concrete statement of our commitment to each other and our hopes for a shared future. Unfortunately the relationship and the bookcase both fell apart years ago. But the key's still here, a symbol of permanence in a world of flux and uncertainty, if you like."
As the currents of life took him further from his adolescent ideals but closer to Ikea, Mr Loman's collection of Allen keys blossomed accordingly, building to the impressive array he has today. Each one has a story to tell, even if the stories relate almost exclusively to the assembly of flat-pack furniture.
"Looking back over the last two decades, I guess I take a glass half full kind of view," Mr Loman told us. "Sure, I never travelled the world, wrote that novel, ran for public office or acted on the West End stage. But no-one who has amassed as many Allen keys as I have can consider their life a total failure."