Paul Nuttall: I lost friends in Bowling Green Massacre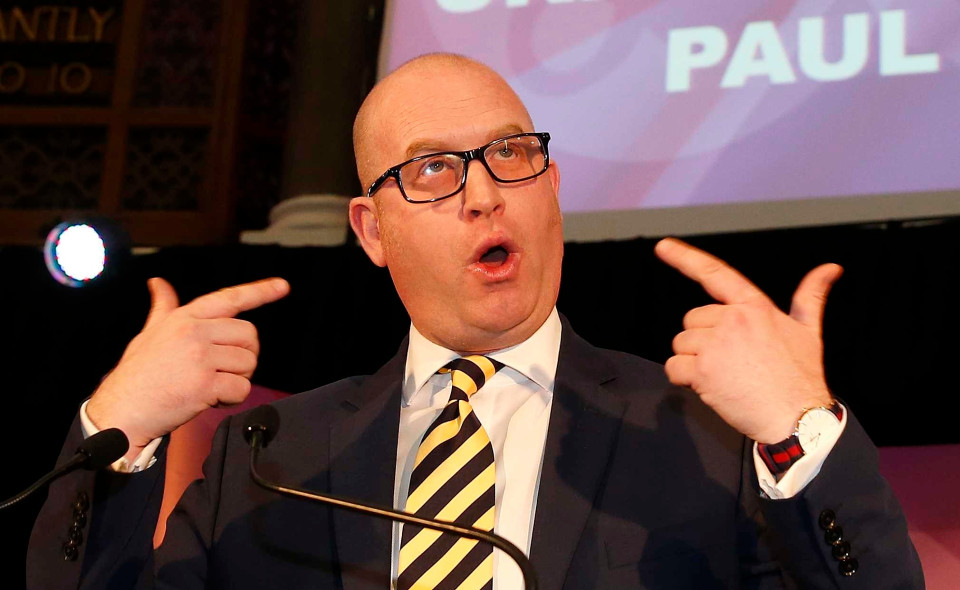 UKIP leader Paul Nuttall has spoken movingly of surviving the Bowling Green massacre, and labelled those questioning the veracity of his claims as being part of a "typical left-wing BBC Champagne-Socialist London-centric Guardianista Snowflake mainstream media conspiracy of silence against real British values."
Mr Nuttall was said to have been visiting Bowling Green in the US State of Kentucky in order to trace his family tree (according to Nuttall family folklore he is a direct descendant of KFC founder Colonel Sanders).
The UKIP leader told us that he had survived the terrorist rampage by "pretending to be brain-dead," something at which he is thankfully well-practised.
However, long-time associates of Mr Nuttall have questioned why he only mentioned his experience at Bowling Green now, after Donald Trump spokeswoman Kellyanne Conway first made up the atrocity, rather than at the time the imaginary incident would have happened if it had actually been a real thing.
Meanwhile, UKIP donor Aaron Banks was mired in controversy after accusing the 96 Liverpool supporters who died at Hillsborough of "milking" the 1989 disaster to get sympathy.
Mr Banks added that "lots of bad things happened in the 1980s," but that you don't see people who had worn their hair in a mullet or owned a "Frankie Says Relax" t-shirt engaged in a lengthy campaign for justice against South Yorkshire police.