Threat to British way of life unveils poster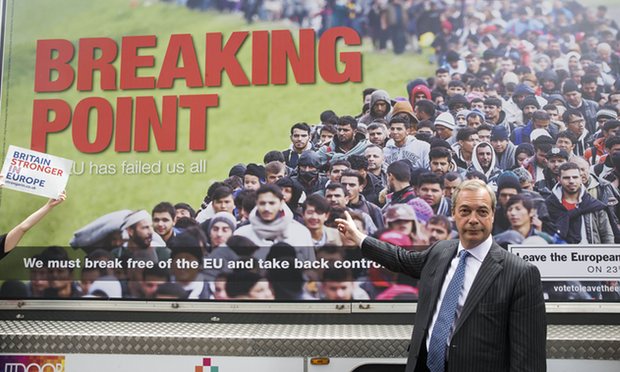 Britain's cherished way of life is under threat from an unprecedented wave of ignorant, poisonous, racist bullshit, campaigners have warned.
The warning came as UKIP's Nigel Farage unveiled his party's latest campaign poster, warning of floods of migrants seeking to exploit British hospitality in a cynical attempt to stop getting slaughtered in Syria.
"We have lost control of our borders of acceptable political discourse," one worried voter told us.
Others complained that they hardly recognised their country any more. "All these immigrants coming over here, taking our sense of compassion and decency," one woman complained. "It's a fucking disgrace."